---
Falcon Technology Students engage with Information Technology Professionals with the PEPP Program.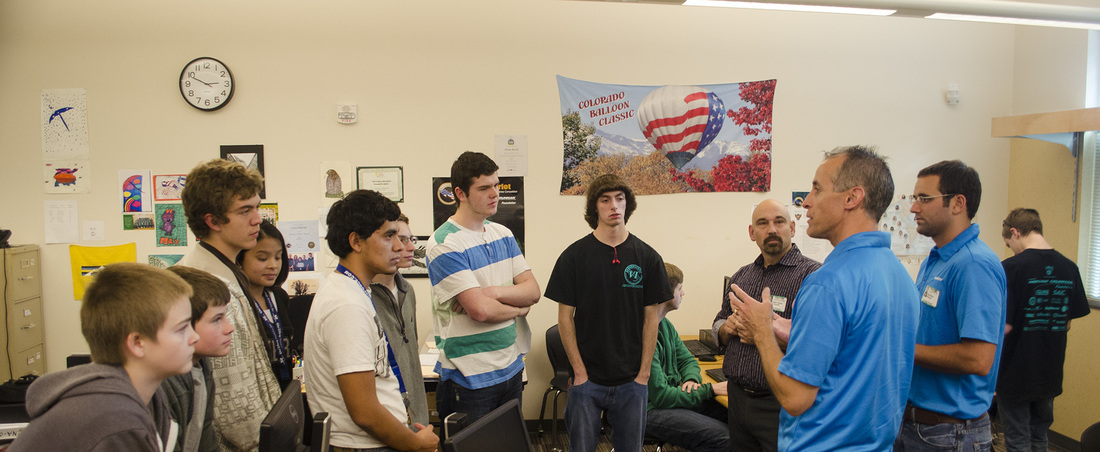 Engagement Opportunities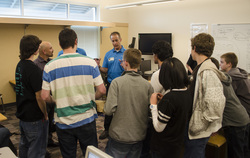 Falcon technology students were recently visited by members of Progressive Insurance's Information Technology Operations Department as part of the PEPP program.

The goal of the Progressive Educational Partnership Program (PEPP) is to increase awareness among local high school students that Progressive Insurance is a technology leader and for them to consider opportunities to work for Progressive Insurance's Information technology department after graduating from college.

This program is helping to build partnerships with Falcon High School to enrich Falcon's programs and to identify exceptional high school students who are motivated, self-driven scholars wishing to succeed in the information technology field.

This is accomplished through site visits, field trips and real life shadowing experiences and exposure to a large, complex IT environment for technology students.

During the visit, Progressive representatives illustrated how technology is changing our world everyday and that Progressive is one of the leaders driving some of this technology. More than 4,000 people currently hold IT positions at progressive, that's more than 10% of its entire workforce. A large part of this workforce is located in Colorado Springs.

Upcoming events for fall and winter include a field trip and guided tour of Progressive's state-of-the-art Data Center, workshops with IT Professionals and shadowing experiences in the spring.


---
---
Falcon High School Fields Its First CyberPatriot Middle School Team!

For the first time ever, CyberPatriot Officials extended its competition by opening it up to middle schools. In return, we quickly responded by formulating our own middles school team. The four sixth-graders practice with their high school counterparts and work on the exact same images during competition. The middle school students performed well during their first competition and look forward to the next competition on December 7, 2013.

Link: SEMTechClick on this document: What is SEMTech?
---