Music: Welcome to Studio G101 - Falcon High School Has Talent!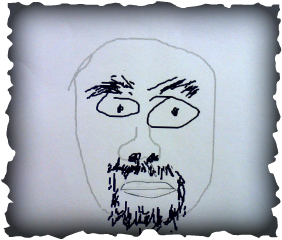 As part of a lesson plan on the difference between digital and analog music, a funny thing happened. After a conversation with some students, I decided to let them hear the difference between an analog and digital recording, instead of just telling them about it. I decided to make two types of recordings; one digital and one analog. Making a digital recording was easy, of course. For this I used a Krog Toneworks Digital Multitrack Recorder, better known as "Pandora's Box". This is not a good, but a great digital recorder and the sound (as you will hear) is of the best quality. Recording in analog was a little trickier but not difficult. Since I did not have a quality cassette player or a reel-to-reel tape player handy, and I definitely did not have the ability to press a vinyl album (that's supposed to be funny) I had to be inventive - I used a mixer, hooked it up to a VHS player. I connected two quality microphones to the mixer and arranged them using the XY method to produce stereo sound. When the project is completed, I will have the students listen to both versions and decide which one sound the best. I actually have the answer to that question - but I'm not telling. It will surprise them (the students)! Something of note: All of these recordings on this page is raw. There was absolutely no rehearsal, no practice. These brave students walked into my room and winged it. You will hear false starts, you'll hear me having conversations with them, you'll hear mistakes and missed notes. But you'll also hear brave artist who are serious about their music and you cannot help but respect them for it. So let's enjoy this project together and support you fellow classmates with this project. The files on this page are not MP3 files, they are wave files, so the quality is better an MP3. These recording are uncut and unedited. You'll hear me and others in the background and you'll hear noise. We'll clean it up and edit it later. Hey! That sounds like a good class project!

---
---
| | |
| --- | --- |
| We are back where we left off a couple of years ago. We are doing the analog vs digital experiment again. We'll be trying the experiment again towards the end of the semester. By that time, everyone should have a little more practice. | |
---
Asher Kinninger

Asher is a talented student who has a great love for music and plays many instruments, including drums and guitar. With his talent I think I'll have many of his videos on this page/
---
Emma Nowlin & Adrienne DeBauche

These talented young ladies stopped in Studio G101 on their way to the talent show (a few days away) and sung Breakeven. If this performance is any indication, it seems they'll do very well during the competition!
---
Just Before Graduation

Hector and Alejandro took time out of their busy schedule (roaming the halls) and stopped by to play a couple of songs before the graduate later this week. They are getting better and better!


---
---
---
---
Ashley Hess
(Ms Hess)

"I've always loved the art of music; it has certainly influenced my life tremendously. When I'm not doing music, I like to play volleyball, soccer, and track. I enjoy acting and some day I want to travel the world." Note form Mr. Russell: Ms. Hess recorded for me 3 times and each time she became better; What a future!
---
| | |
| --- | --- |
| Catherine Camarotte (Cat) | Catherine or "Cat" as I sometimes call her is one of my favorite students. She works very hard in my class but still finds time to be a little chatty :) But she is a great person and has a great voice and style. I hope that she continues to sing and I'm looking forward to monitoring her progress. |
---
---
---
---
---
The Bopsey Twins

Alejandro Maldonado and Hector Vazquez play guitar early in the mornings on the days they have music class. I finally got those guys to come in a play for me. They're really good, especially considering they've only been playing for about a year. Alejandro is also and up and coming artist. He the mastermind behind that flattering portrait of me on this page. You be the judge!

---
---
---
Austin Schulze

Austin is a quite student but a lot of creativity lurks underneath. In my class he works diligently from bell to bell and never misses any assignment. Since I have seen him several times carrying his guitar of course I had to ask him to come in and play. I can imagine him rocking out in his garage.
---